IT'S OFFICIAL, BATMAN IS NO LONGER WITH ROBIN...
Thursday, 22 May 2014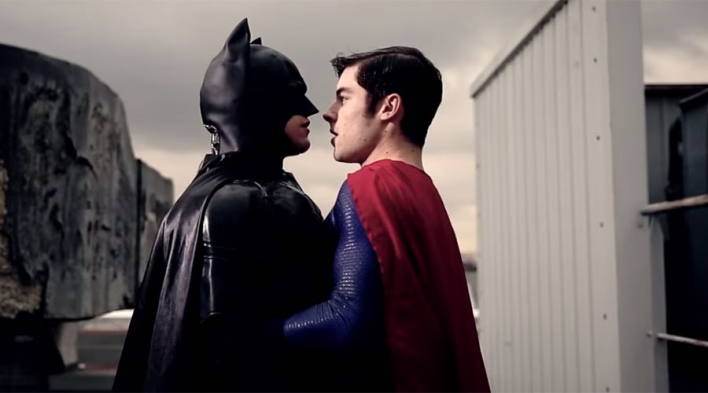 ... He just fell for Superman.
See the video on www.pinktv.fr


JAMES FRANCO DOES EROTIC PAINTINGS OF SETH ROGEN
Tuesday, 29 Apr 2014
... de Seth Rogen.
Recently seen in "Interior Leather Bar" (a movie describing the story of restoring the lost scenes of the movie "Cruising"), gay friendly actor James Franco has decided to take up painting and took his friend Seth Rogen as his first model (whom we could see in the movie Green Hornet)
MUNICH, A NATURIST CITY ?
Thursday, 24 Apr 2014

nudiste ?
After some bitter debating, Munich just approved the naturism authorization in six areas of the city including the banks of the Isar river and the British Garden in the city centre.
The first naturist beach in Germany was opened in 1920. The "Freikörperkultur" (free body culture) has taken its roots there for a whole century.
A 2013 study puts the Germans at the top of the global ranking in front of the Americans and the French.